LEADERSHIP
KOONTZ CORPORATION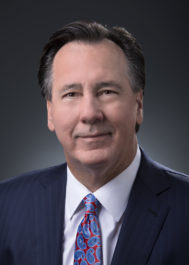 Bart C. Koontz
President & CEO
"We want to exceed expectation." We do not want to just do the job. We want to do the job better and smarter – whatever it takes to satisfy our clients and investors.
Bart C. Koontz is the founder, President and Chief Executive Officer of Koontz Corporation. He is responsible for the Company's strategic direction and long-term planning, as well as, the development and implementation of the company's overall investment strategy. The Company, formerly known as Koontz McCombs, was formed in May of 1997 by Bart Koontz and Red McCombs to develop income-producing properties throughout the State of Texas. In the ensuing years, Koontz Corporation has developed over 7 million square feet of commercial properties. The scope of properties has ranged from office, medical office, industrial/flex, retail, and multi-family.
More on Bart
Prior to founding Koontz Corporation, Mr. Koontz was President and stockholder of HK Partners, Inc. HK Partners, a commercial real estate developer specializing in large retail properties, developed projects for many national retail chains including Target, Circuit City, Office Max, Office Depot, Petsmart, Toys R Us, and KMart. From 1993 to 1997, HK Partners developed more than 1,000,000 square feet of commercial space throughout Texas.
From 1983 to 1993, Mr. Koontz served as Senior Vice President for Concord Corporation in San Antonio, Texas.
Prior to 1983, Mr. Koontz was with Cushman and Wakefield in the Dallas and San Antonio Area and was active in real estate brokerage and leasing of office and industrial properties.
Troves Gilbert has served as Chief Financial Officer of Koontz Corporation since its founding in 1997.
Mr. Gilbert has over 36 years of experience in finance, accounting, construction, and commercial real estate. During his tenure with the Company, he has been primarily responsible for the financial aspects of real estate transactions totaling over $1.3 billion. He has oversight responsibility for the Company's accounting, finance, risk management, human resources, and information technology. As a member of Koontz Corporation's executive leadership team, he is active in strategic planning and providing overall direction for the Company.  Prior to joining Koontz Corporation, Mr. Gilbert was a CPA with the first ten years of his career spent with the San Antonio office of Ernst & Young.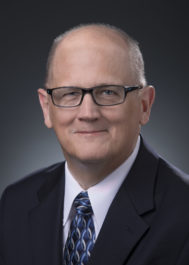 David A. Olsen
Controller
David A. Olsen joined Koontz Corporation in 2005 as Controller of the Construction Company. In 2006, he was promoted to Senior Controller for all entities of Koontz Corporation.
Mr. Olsen began his career as a CPA on the audit staff of Ernst & Young in San Antonio from 1980 to 1983, serving small to large clients in various industries including construction, professional sports, communications, wholesale, retail and mortgage banking. From 1983 to 1994, he served as Controller and CFO of several private and public companies in San Antonio. From 1994 to 2005, Mr. Olsen was a self-employed financial consultant offering accounting and special project services, specializing in financial modeling for strategic planning purposes. His clients ranged from small to mid-sized companies, both in and out of Texas, in many industries including construction, heavy equipment dealerships, real estate development, oil and gas, wholesale distributors, financial services and motel operations.
LEADERSHIP
KOONTZ DEVELOPMENT, LLC.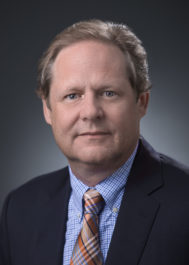 Thomas Wells
Vice President of Multi-Family Development
After an impressive 18-year career in real estate, Thomas Wells joined Koontz Corporation in November 2004 as Vice President of Multi-Family Development. Since then, he has developed and overseen construction of nine luxury multi-family projects totaling over 2,800 units. His focus is on identifying and executing multi-family projects throughout the United States.
Prior to joining Koontz Corporation, Mr. Wells served as a Development Partner for The Hanover Company, The Morgan Group, and JTS Interests.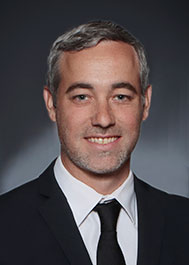 Michael Hargrave
Vice President of Development
Michael Hargrave joined Koontz Corporation in May 2022 as Vice President of Development. He is responsible for managing the overall development process of the company's commercial projects from initial site identification, due diligence and market analysis to design, budgeting, and construction project management.
Prior to joining Koontz Corporation, Michael worked as an owner's representative for a healthcare firm, overseeing all development aspects of their expanding Texas portfolio. Michael has a bachelor's degree in architecture and began his career as an architectural designer with a focus on historic preservation and environmental design. After receiving his master's degree in land and property development, he first worked in residential neighborhood development and then for the City of San Antonio developing affordable multi-family housing.
LEADERSHIP
KOONTZ CONSTRUCTION, INC.
Robert Grier serves as Vice President of Multi-Family Construction for Koontz Construction, Inc. Robert has over 32 years of experience in many aspects of construction from light commercial to single-family homes and multi-family construction projects throughout the United States.
Robert joined Koontz Construction in April 2006 as a Project Manager in charge of the Estancia San Miguel Project in northwest Houston and the CityVista Project, an upscale luxury community in downtown Houston.
More on Robert
Robert started his multi-family career as an estimator in the Dallas area. He was quickly promoted to Chief Estimator in charge of preparing all bid proposals, quantity takeoffs and managing the estimating staff for projects throughout the United States. He also worked as a Project Manager in the Atlanta area on upscale apartment projects. Robert returned to Houston and held positions as Superintendent, Chief Estimator and Project Manager, the latter two for the Hanover Company.